Limited Edition 1/100 - Luke Skywalker Vs Dark Troopers
---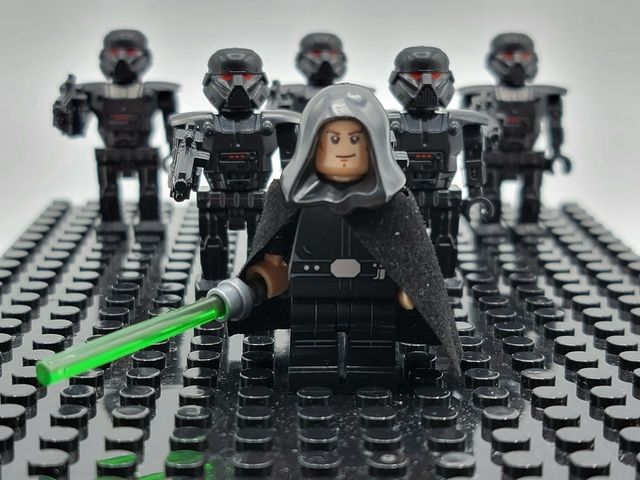 Only 100 are going to be made!
We are doing a limited edition set, with only a hundred available. Included in this exclusive set are five Dark Trooper Minifigures and one exclusive Luke Skywalker mini-fig. 
After many experiments and prototypes of the Dark Troopers, we have finally perfected them.
These Dark Troopers are each equipped with a unique blaster and are tightly sealed in bags. Luke has a unique cape, lightsaber, and body printing.  
All of these figures are pad printed and molded with an injection molding machine, similar to those Lego uses. This allows our brand to be interchangeable. 
If you are interested in buying this product, don't wait as only a hundred will be sold!